"Professionalism at Its Finest"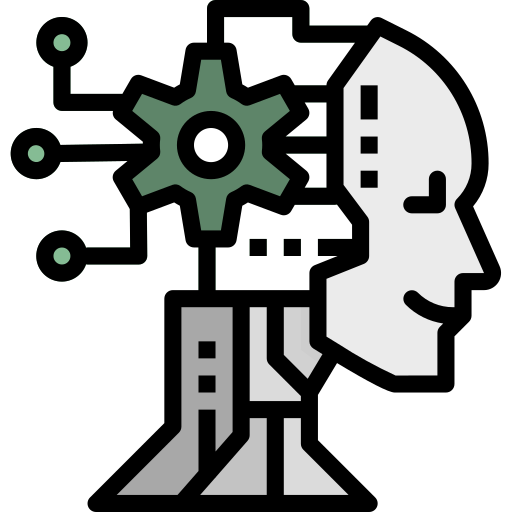 Ever increasing need of innovation in softwares keep us abreast with latest technology and add value to our customer business. Flexible Softwares Product Engineering service guides you in the process of developing a holistic software product from the ground up that is not only technology compliant, but also capable of solving real business problems efficiently.
Flexible Softwares has been a trusted software engineering partner, working alongside today's leading software brands. Our digital product engineering services reach across every stage of the software product life cycle to help accelerate software development, software modernization initiatives to transform your digital product experiences.
Flexible Softwares Implementation and Integration services help break down security technology silos to maximize the effectiveness of your security program. We improve agility and boost your investments by integrating SailPoint technologies into your existing environment.
Flexible Softwares being a managed service provider for SailPoint seamlessly delivers innovative solutions in identity provisioning, governance, access and password management.
Flexible Softwares provides full range of SharePoint consulting services focused customer's unique business needs. Our highly-experienced SharePoint consultants work with you to leverage the complete potential of Microsoft SharePoint on various engagement models.
If you are in the process of evaluating whether SharePoint is right investment for your enterprise or even if you already have SharePoint as an enterprise platform, Flexible Softwares can help you with complete assessment & analysis of your business needs and develop strategy and an action plan to meet your needs and enhance user experience. Our SharePoint assessment and planning services include assessing the current content, collaboration & document management system, gathering and documenting requirements, building recommendations and providing an optimal strategy for implementing SharePoint on premise or SharePoint online.
Flexible Softwares has dedicated SharePoint practice, which can focus on your business specific need with one goal, which is to maximize your ROI. If out of the box features are not meeting your business needs, we will develop custom solution catering to your needs.
Dassault Enovia PLM Services
ENOVIA PLM software by Dassault Systèmes helps organizations to deliver the better products and make informed decisions. Organization can focus on business innovations and collaborate to build and execute a project plan.
Industrial customers can improve their product design and manufacturing processes execution. With Industry 4.0 emergence, companies are increasingly relying on process execution and product lifecycle management platforms in new and more strategic ways.
At Flexible Softwares, we have team of experts in Dassault Enovia who can help you to plan and implement Enovia product lifecycle management (PLM) software applications suite as per your needs. We help you right from new implementations to upgrades and migrations. Our Dassault PLM services includes, installations, configuration and customisation, multi-site implementation, migrations, upgrades, feature enhancements and maintenance and support of Dassault Enovia PLM. We help you to simplify global collaboration, role-based functionality accesses and customised dashboards to help you make important decisions.
Axonator is Zero Code Mobile App Platform for Your Business Process Automation. You can easily create mobile forms & workflow automation apps in a matter of weeks. Axonator mobile form builder can build mobile forms using drag and drop technology. Drag widgets to capture photos, geolocation, scan barcodes & QR codes, etc. Apps built using the Axonator platform are automatically scalable, secure and robust. Integrations with existing enterprise systems like IAM, Single Sign-on & legacy systems means your existing investments continue to deliver more ROI.
Flexible Softwares' professional technology and domain experts can help you to customize and build Axonator applications for your business to fullfil your needs. Axonator's zero-code platform combined with Flexible Softwares professional services is a perfect recipe for achieving enterprise mobility & digital transformation in record time while managing costs.
Cloud is the way forward for agility and innovation. We work with businesses to understand their objectives and requirements and help to achieve those business goals through a combination of cloud services. We have designed, developed, and implemented cloud solutions for enterprise customers across a variety of industries. This broad perspective provides our clients with unprecedented insights into how market leaders use the cloud and what is required to leverage its full potential. We have dedicated expert certified team on AWS, Azure, GCP, DevOps, and security, etc.
eCommerce services cover all technology related needs of an eCommerce business. An eCommerce services provider, Flexible Softwares Pvt. Ltd offers team of savvy business consultants and software engineers to help our eCommerce clients with diverse challenges and business goals.